All the offerings of Still Ministries are meant to create contemplative, welcoming opportunities for you to experience the loving presence of the Triune God, and to have your soul nurtured towards greater intimacy which translates into the ongoing formation of Christ in your life.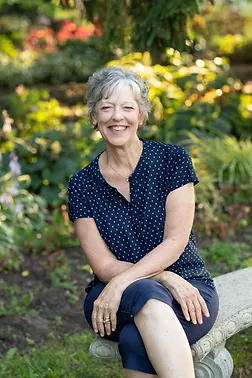 Debbie is the pastor of Still Ministries, facilitating its contemplative offerings for soul care. She is a trained Spiritual Director, certified by CCPC Global | Canadian Council of Professional Certification and has been practicing for eight years. She completed her Masters of Theological Studies with a concentration on spiritual formation at Tyndale Seminary & University in Toronto and is a member of the Tyndale Association of Spiritual Directors.
Debbie has also been trained at Tyndale to be a Supervisor of Spiritual Directors. Please indicate which service you want when you book your appointment.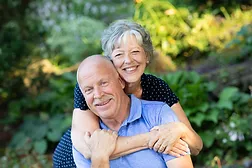 A Personal Note from Debbie:
I love people and find great joy in journeying with others. As a young girl my dad instilled this in me as he took me along to visit people from all walks of life. I have not lived a sheltered life – I have experienced its brokenness and its beauty. Because of what Jesus has done for me, it brings me joy to gather people into interactive spaces and to hold out the Trinity's love, hope, and healing in a way that impacts our simple, everyday lives. Second to this, I enjoy writing poems, articles and stories that will bring that same love, hope and healing.
I have been married for forty-three years to a gentle man I met in a village near Ottawa. I have been blessed to build a family with him, which includes three adult children, their partners and eight wonderful grandchildren.
I have many years of experience in the pastoral ministry within the local church and speaking at retreats. Still Ministries was birthed in the pandemic, and it is a great delight to offer contemplative services within my faith community and through Still Ministries, in-person and on-line.
When I was introduced to spiritual formation and then to the beautiful ministry of spiritual direction I began to encounter a fresh and deeper intimacy with God. God has continued to lead me into a contemplative life, deepening the peace I experience in Him, showing me the path to a greater awareness of His presence. I do not have this all down pat, but I am committed to creating a sacred and welcoming space in all that I offer. I believe that the ministry of spiritual direction and spiritual practices impact the whole of our lives with healing and freedom to be and do what God has created us for.