Spiritual Formation Resources

About Spiritual Formation
Spiritual Formation has many aspects to it, from teaching its basics and how it really adds to the discipleship of Christ followers in very practical ways to specific spiritual practices and ways to open ourselves up to the image of Christ being formed in us.
If you would like me to come and share with your group, leadership team or congregation on any of the subjects involved in Spiritual Formation, please contact me. The fee is negotiable.
I teach in an integrative way so that people can participate in the teaching, learning how to actually do it!
Topics Can Include:
Reading scripture formationally
Listening to God
Practice of Solitude and Silence
Self-Awareness/God Awareness
Discernment as a Way of Life
Lectio Divina/Imaginative Gospel Contemplation/Visio Divina
Creative Ways to Pray
Grieving
Experiencing God through Art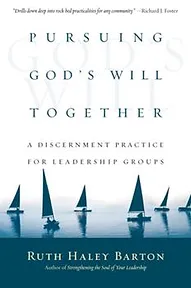 New Offering for Leaders Going Forward into a New Day
A 12 week guided journey to hear God together.